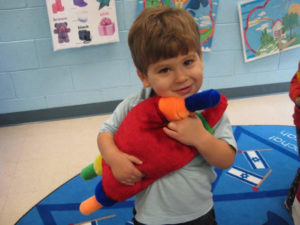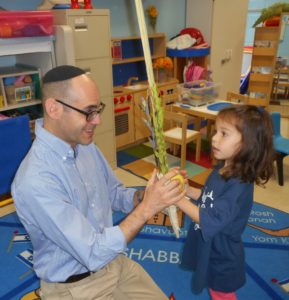 Instilling A Pride Of Jewish Identity In Young Children
This Class meets Wednesdays 11:30-12:30.
Mazel Tots is our Jewish Education program for two year olds on the road to Heritage Street.  We will create within young children the joy and warmth of being Jewish.  We welcome all Jewish children in the community to join our Mazel Tots program.  In their one hour class, the children will learn through stories, songs and crafts about Shabbat and other Jewish holidays.  Each child will bring a dairy lunch and celebrate Shabbat with their friends. To join, complete the Mazel Tots Application Form and return it to our office.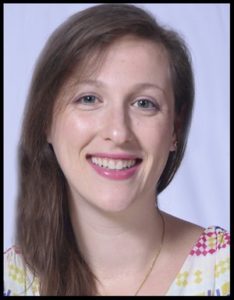 Shabbat B'yahad (tots-2nd grade)

You are invited to attend a wonderful Shabbat program at Temple Sholom designed for young children and their families.  The program is open to the community; Temple membership is not required.  Meetings are once a month on the following Saturdays:
February 10
March 10
April 14
May 5

Learn more about Temple Sholom and Shabbat B'yahad.  Get Free Jewish Books.