2:30-6:00  Monday-Friday
Kids Club is our after school program led by our talented teaching staff including a certified early childhood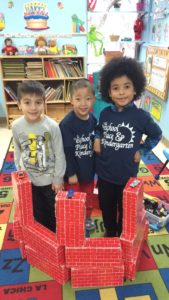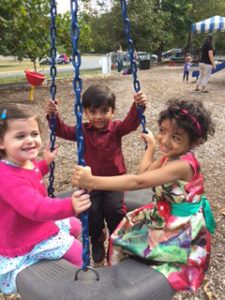 teacher.  With a butterfly theme, children who stay beyond 2:30 will fly right into our after school program. For ages 2-6 years, this multi-faceted program focuses on a range of themes brought to life with art and cooking projects, finger plays, songs, puzzles, and books to engage all levels of development, and will inspire exciting play scenarios. The children will have the opportunity for active play on our state of the art outdoor playground and in our large indoor gymnasium. Their schedule will also include snack and quiet time activities, helping children unwind after an active day.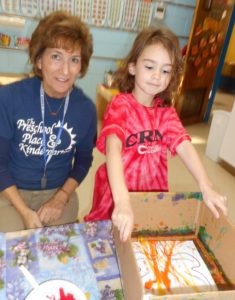 Available for annual enrollment or on an as needed basis with 24 hour advance notice where openings exist.   Families pay by the hour when enrolling as a "drop-in".
PICK-UP from KID'S CLUB:  Use the door opposite the playground, ring the bell. If children are in the gymnasium, there will be a sign on the door. Please read the communication from our Kid's Club teachers to become acquainted with their daily schedule.